Giving strength is about to get way more fun.
Support GiveStrength's mission by joining our annual fundraising golf tournament of friends.
If you love golf, love to lift, or love to help, this is the GiveStrength event not to miss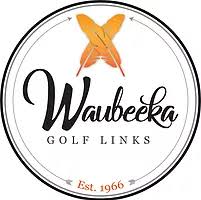 For the past two years, GiveStrength has worked tirelessly to mobilize local communities of strength and lifting athletes to raise thousands and thousands of dollars for those in need. Because we all want to see this awesome mission continue to bring athletes together in the name of heroic support we're having our annual golf fundraiser.
This year we'll be hosted by the gorgeous Waubeeka Golf Links in picturesque Williamstown, Massachusetts.
Not only will you be golfing in one of the most remarkable fairways in New England, you will be joined by friends and fellow golfers alike in a day of friendly, casual competition, food, and surprises.
The mood will be high, the golf will be great, and we're hoping the benefit to GiveStrength will be incredible.
So whats the plan?!
▶︎ Arrive at 11:00am
▶︎ Casual picnic-style lunch from 11:00am - 12:00 noon
GiveStrength will be preparing a simple, picnic style lunch for our golfers. Burgers, dogs, sides, and drinks will be on hand as you arrive, mingle and get set for a great day of golf.
▶︎ Tee up at 12:00 noon – SHARP!
Please arrive early so we can get the golf fun started right on time!
What's the cost?
This event is a fundraiser to help the GiveStrength mission continue. So while we are encouraging donations all day, it begins by covering your fairway fees.
Individual Admission is $105.00 at the event
($112.50 when purchased online)
Team Admission (up to four teammates) is $420.00 at the event
($435.00 when purchased online)
What started as a joint mission among local powerlifters from the Berkshires of Massachusetts to help local friends facing testicular cancer has grown into a unique and inspiring national mission. GiveStrength organizes strength and bodybuilding athletes into campaigns to raise awareness and donations for all sorts of causes, from cancer and beyond.
And this organizing takes time and manpower. While our main "army" for good is always the grass-roots camaraderie of lifters and athletes in gyms everywhere, we still need to keep things organized in order to constantly move forward. This means a whole bunch off time-costs, from funds management to event coordination to cause awareness to campaign promotion.
GiveStrength is proud to put charities first, taking only small percentages of funds raised for those operating costs. Our benefactors see between 60% to 75% of all funds that lifters raise. That's a rate among the highest in the USA!
Yet because we take so little, we need to rely on the power of you, our community, to help keep lift our own weight. Funds from this event go towards overhead items such as marketing and promotion costs, maintaining our space at IronBred Gym, outreach, and other necessary costs to help us keep our focus on inspiring lifters and upholding great causes for good.